GETTING HERE | LOCATION | THE BEACHES | VENICE
Our house is located on Lemon Avenue, which is a short drive from Venice town centre. Lemon Avenue is a quiet secluded tree-lined road used only by local residents. Strange as it may seem the sight of a car on Lemon Avenue is very rare and you're more likely to encounter a neighbour walking their dog or heading for the beach.
The beach itself is a mere five minute stroll from the house, 2 minutes by car if you're feeling decadent.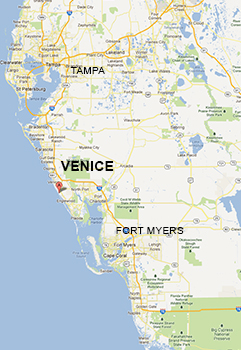 View Larger Map